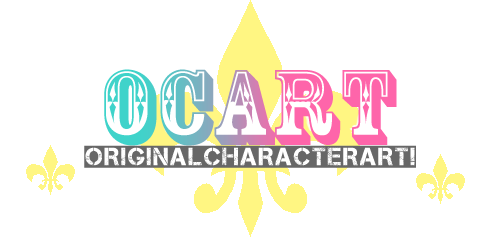 We are dedicated to original characters. By "original", we mean characters from a world that you yourself created or were inspired to create. We are here to give original characters more exposure, as characters that are already part of a fandom already have an audience.

---
SUBMISSION RULES

Please try to submit works that feature your characters at both their and your best efforts.

Think before you submit.
All members can submit one deviation per month.


Please submit to the correct folder.


Please talk about your character or link to info on them as if the people viewing them don't know much about your character.


We do not accept journals.


We do not advertise contests.


Any and all works must feature characters.


Fictional characters only, except for you cosplaying your own characters.


Characters cosplaying as official characters from franchises are not allowed.


All work must be properly credited if references/templates/stock/bases were used as per the original artist(s)' rules.


All work must abide by the deviantART Terms of Service.


Any artwork submitted to the group must be of your own creation and in your gallery.


Should you wish to put your work into storage, PLEASE take it out of the group first


We do not accept adoptables submitted by the creator of the adoptables.